A refugee is "someone who has been forced to flee his or her country because of persecution, war or violence." Refugees have a "well-founded fear of persecution for reasons of race, religion, nationality, political opinion or membership in a particular social group." In the United States, the government conducts an extensive vetting process to determine whether the person referred to them by the United Nations is going to be granted protection in this country. Refugees often wait years in refugee camps to obtain official refugee status. (Source: UNHCR)
An asylum seeker is someone who has fled their country and is seeking protection in another country, but who has not yet been classified as a refugee. Most refugees start as asylum seekers, but not all asylum seekers are granted refugee status.
An immigrant is someone who chooses to settle in a different country, but is not fleeing their home country due to a fear of persecution. They may immigrate in order to improve their financial prospects or for a variety of other reasons that do not fall under the official definition of a refugee.
Resettlement Process
The UNHCR (United Nations High Commissioner of Refugees) is the primary way that people are identified to become refugees and conducts a stringent UN vetting process. The US then considers these applications and conducts a US vetting process (which must pass through seven agencies). If approved, refugees are assigned to one of nine US NGOs (Non-Governmental Organizations) for resettlement. In Madison, we work with Jewish Social Services (JSS), which is under the umbrella of HIAS, one of the 9 contracted NGOs. (Source: UNHCR)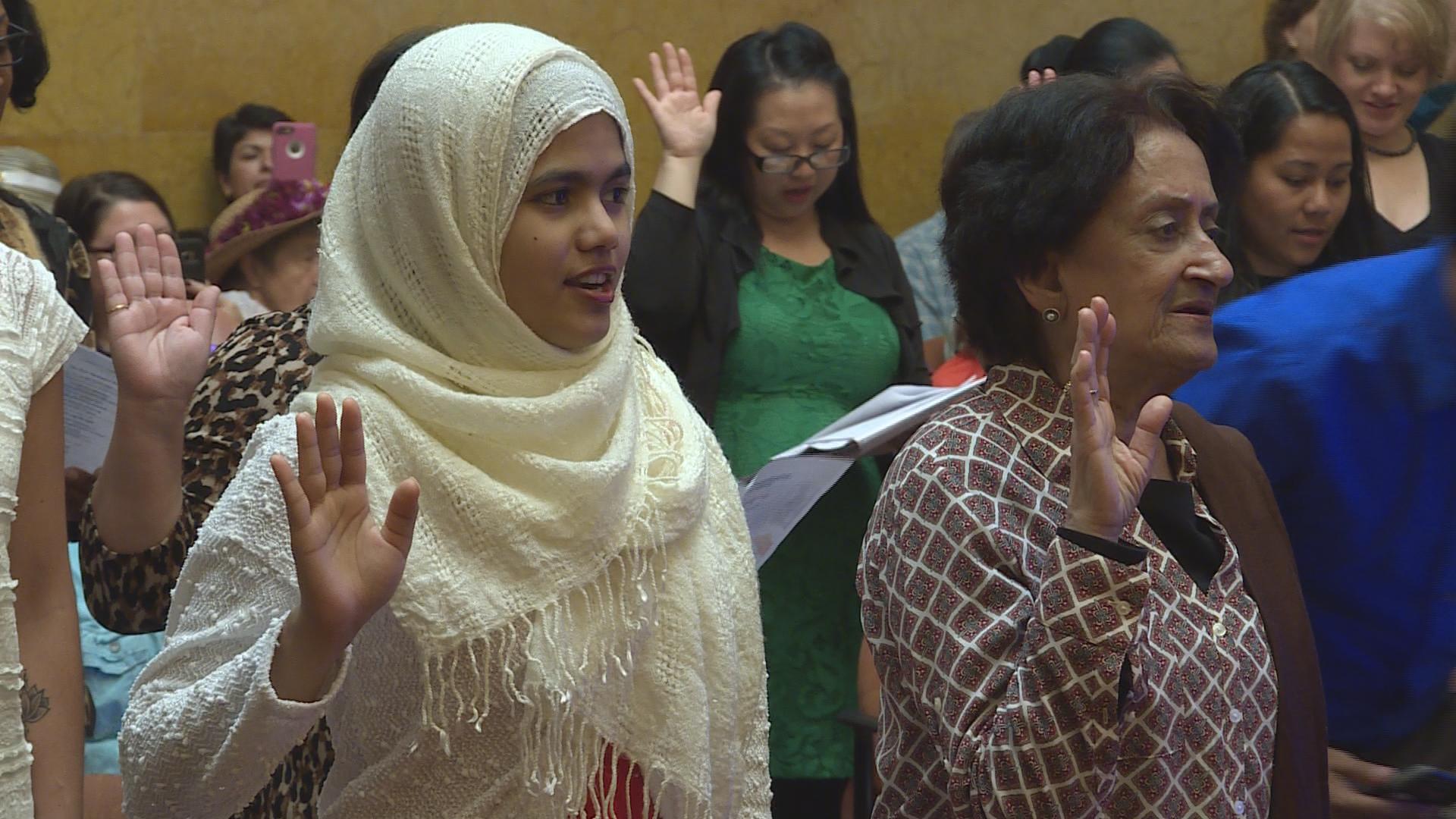 Resettlement in Wisconsin
In FY 2019, 599 refugees were resettled in Wisconsin. Of those refugees, 61 were resettled in Dane County. In FY 2020, 267 refugees were resettled in Wisconsin, 20 of whom were resettled in Dane County. In FY 2021, 388 refugees arrived in Wisconsin and 54 were resettled in Dane County. (Source: Wisconsin Department of Children and Families)
The refugees resettling in Dane County from FY 2019-2021 came from:
Afghanistan (23)
Burundi (5)
Central African Republic (2)
Congo (78)
Iraq (8)
Palestine (4)
Somalia (1)
Syria (13)
Vietnam (1)
Welcome to our newest neighbors!