Open Doors for Refugees is an all-volunteer organization. Every person that steps up to help is doing a large part!
Please email volunteers@odfr.org if you're interested in volunteering!
Current Volunteer Needs
Skill Building
Our Skill Building team is looking for a handful of committed volunteers who would like to help administer mini-grants to refugees pursuing skill enhancement activities in a broad range of areas. The grants may include requests for driving lessons, English classes, equipment for small businesses, GED tests, college coursework, etc. Applicants may also request funds to cover transportation or child care expenses in order to attend courses or enroll in a program. Grant awards pay up to 75% of funds requested, or up to a maximum of $3,000 as long as funds last. We are looking for volunteers to work one-on-one with applicants to support these goals when it is helpful and desired. Volunteers will also help to review applications and discuss adjustments to the program as needed. Volunteers that speak Arabic, Pashto, Dari, and/or Swahili are especially desired.
Freeze4Food Coordination/Planning Team
We are seeking 2-3 volunteers to join a spirited, collaborative team to put together March 4, 2023 Freeze for Food (F4F).  F4F is a walk/run event sponsored by Returned Peace Corps Volunteers-Madison which donates all proceeds to Open Doors For Refugees. The coordinators meet once a month (often via Zoom) to plan sponsorship, promotion, and event details.  This is a merry way to meet movers-and-shakers who work behind scenes to make things happen.  Bring or strengthen your skills in event organizing, media, fundraising, and community outreach.  Easy time commitment until weeks just before F4F, when pace, stakes, and excitement escalate. Check out event website: rpcvmadison.org/cpages/freeze-for-food. The first meeting will be in August 2022. 
Donation Pick Ups
The Donations Team is in need of people to help with donation pick ups. These typically occur twice a month, though some pick ups are skipped if our warehouses are full. Pick ups occur every second Tuesday morning and every fourth Wednesday evening. In winter, pick ups are in the mornings to avoid icy and dark conditions. Pick ups are done by small teams recruited from our pool of volunteers and usually require about 2-4 hours of time. Volunteers should expect to help carry heavier items such as sofas, loveseats, dressers, coffee tables, nightstands, etc. After picking up donations at each donor\'s home, volunteers will bring the furniture and household items to one of our warehouses to store until we set up our next apartment. These pick ups enable us to furnish apartments for our newly arrived refugee neighbors!
Female Transportation Drivers
The transportation team is specifically in need of female drivers to provide rides to some of our newcomers who prefer female drivers. These are rides to appointments, classes, events, etc which are particularly critical during the first 90 days after arrival. Most of these volunteer opportunities take place weekday mornings and afternoons. Volunteers complete a standard background check with an additional Driver's check.
Computer Assistance
We are in need of a volunteer to pick up and deliver refurbished laptops to refugees, and possibly help them get set up with basic software (word processing, anti-virus, etc). If you are able to store the laptops in a safe space (we have asked for 10-20 from various sources), that would be a plus. A background check will be required for meeting refugees in their homes for laptop set up.
Community Events
Join the Community Events Team to help organize 2-3 events each year that foster relationships between our refugee families and the broader Madison community. Two annual events include our Summer Community Picnic and Thanksgiving Potluck. If you enjoy coordination, collaboration, designing graphics, or community outreach this is a great opportunity to join a fun, energetic team! 
Family Events
Join the Family Events Team to help organize 3-4 events each year for our refugee families to enjoy exploring the Madison area! Past events have included apple picking, a visit to a pumpkin patch, a hike at Aldo Leopold Nature Center, and bird watching. We are looking for people who enjoy kids and families, are comfortable communicating with non-native English speakers, and who enjoy organizing creative seasonal outings.
Move-ins
Our move-in team is seeking individuals with weekday morning and afternoon availability who own trucks or who are comfortable doing heavy lifting (couches, dressers, etc.).
Translation
The Translation Team is seeking Arabic, French, Pashto, Dari, and/or Swahili speakers to translate short documents a few times per month. There is also occasional interpretation needed in person or on Zoom. The time required for this is 1-2 hours/week with flexibility to fit your schedule.
Winterwear Supply
Do you enjoy organizing and want to help refugees prepare for the coming winter? We are seeking 2 volunteers to help with our winterwear supply located at a storage room on Watts Rd. This involves maintaining organization of the donated coats, snowpants, boots and accessories; assisting new arrivals at the storage area when they come to pick out items; and possibly driving adults (not essential) to the storage area or helping with collecting donations. The time commitment is initially 3-4 hours to help organize and then bi-weekly to help people pick out winterwear. Weekday and/or some weekend daytime availability is useful.
Knitting for Peace
Knitting for Peace is a small business established by two women from our refugee community with the help of ODFR volunteers. We are in need of 1-2 new volunteers to support this growing small business with their Etsy page that sells their lovely hats, scarves, and mittens. If you have some marketing/business skills and would like to closely work with these two ladies (2-3 hours commitment per week) to better maintain, update, and promote their products on Etsy or in the community, please reach out!
Get in Touch
Open Doors for Refugees is an all-volunteer organization, and we exist entirely on the strengths and efforts of our volunteers.
To get involved, please either use the form on this page or contact our volunteer coordinator at volunteers@odfr.org, and indicate within your email which team(s) you are interested in.
Our volunteer coordinator will then connect you with the appropriate team leaders and, if necessary, start a background check for you. If you have a particular skill set that you believe would be of benefit to Open Doors for Refugees, please indicate that within your message as well.
We are always happy to try and find creative ways to leverage the unique skills of our volunteers!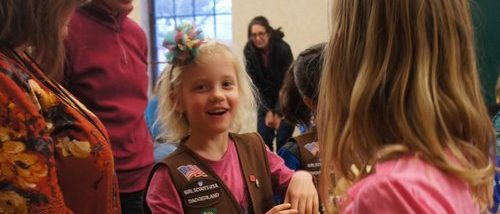 Background Checks
To maintain the safety and security of the populations we work with, all volunteers who are 18 or older and will have direct contact with refugees or sensitive information must complete a background check. We contract with Sterling Volunteers, a secure online agency, to perform all background checks. More information about Sterling Volunteers can be found on their website: www.sterlingvolunteers.com. Individuals involved in the transportation team are required to undergo an additional driving record check, which is done in conjunction with the background check.
---
Other Ways You Can Help
Please email OpenDoorsForRefugees@gmail.com if you think you can help in any of the following ways!
(or if you have any questions)
Employ Refugees
Greatest need: Entry level positions for persons with limited English proficiency.
Partner With Us
If you or your group or organization would like to discuss a joint project or event, we would too.
Provide Housing
If you own rental properies, we'd be happy to start a conversation.
Legal Assistance
Do you represent a law firm that would like to work pro-bono for refugees in need of legal assistance?
Advocate
One of the best ways to help Open Doors for Refugees is by advocating for refugees and their rights. You may read Open Doors' response to President Trump's executive order here.
Here are some great resources to learn about advocating for refugees the local, state, national, and international levels.
---
Thank you for your interest, support, and engagement. We hope that you find any involvement with Open Doors for Refugees to be a gratifying and enriching experience.