Open Doors for Refugees is an all-volunteer organization. Every person that steps up to help is doing a large part!
Get in Touch
Open Doors for Refugees is an all-volunteer organization, and we exist entirely on the strengths and efforts of our volunteers.
To get involved, please either use the form on this page or contact our volunteer coordinator at volunteers@odfr.org, and indicate within your email which team(s) you are interested in.
Our volunteer coordinator will then connect you with the appropriate team leaders and, if necessary, start a background check for you. If you have a particular skill set that you believe would be of benefit to Open Doors for Refugees, please indicate that within your message as well.
We are always happy to try and find creative ways to leverage the unique skills of our volunteers!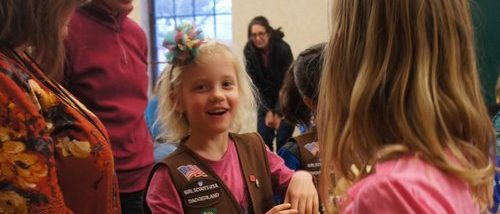 Current Volunteer Needs
Transportation
The transportation team provides rides to newcomers to help them get to appointments, classes, events, etc. This team is particularly critical during the first 90 days of the arrival of newcomers as they have a number of appointments that they must attend. Most of these volunteer opportunities take place weekday mornings and afternoons. Volunteers complete a standard background check with an additional Driver's check.
Housing
Our housing team is specifically looking for individuals who are familiar with Section 8 Vouchers or other programs that help to subsidize rent. They are also seeking landlords with affordable three bedroom apartments for rent and lawyers.
W-2 Team
We have received a grant to help fill the gap between when families arrive and when they start receiving W-2 assistance (a state program that provides employment preparation services, case management and cash assistance to eligible families). To help in this endeavor we are seeking 3-4 individuals familiar with nonprofit management who are willing to help establish policies and criteria parameters (eligibility, how to determine amount, time frame, etc.) for this program. This team will work in collaboration with Forward Services and clients to make funding decisions. More senior leadership members from Open Doors for Refugees will also be available to provide more information and details to assist in this process.
Move-ins
Our move-in team is seeking individuals with weekday morning and afternoon availability who own trucks and who are comfortable doing heavy lifting (couches, dressers, etc.).
Let's Drive Team
We have received a one-time, year-long grant to help newcomers with car-related expenses and are looking for a handful of individuals comfortable with working directly with newcomers to help them achieve the mobility and associated independence that comes with having a car! The grant is not a large sum, so outcomes will largely be determined by volunteer efforts. The team will work to determine what exactly the grant will go towards (driving lessons, financing, insurance, vehicle purchase and titling, etc.) and how to determine individual eligibility. After that, the team will help to implement the program!
Special Requests Team
The special requests team receives any request for support that doesn't fit neatly into any of our other existing teams. These ad hoc requests can include grocery store shopping for a refugee family, providing a meal for a newcomer or something entirely different. If you aren't able to commit to a longer-term or recurring volunteer role, this may be the team for you! 
Translation
The Translation Team is seeking Arabic, French, and/or Swahili speakers to translate short documents a few times per month. There is also occasional interpretation needed in person or on Zoom. The time required for this is 1-2 hours/week with flexibility to fit your schedule.
Skill Building
Our Skill Building team is looking for a handful of committed volunteers who would like to help administer mini-grants to refugees pursuing skill enhancement activities in a broad range of areas. The grants may include requests for driving lessons, English classes, equipment for small businesses, GED tests, college coursework, etc. Applicants may also request funds to cover transportation or child care expenses in order to attend courses or enroll in a program. Grant awards pay up to 75% of funds requested, or up to a maximum of $3,000 as long as funds last. We are looking for volunteers to work one-on-one with applicants to support these goals when it is helpful and desired. Volunteers will also help to review applications and discuss adjustments to the program as needed. Volunteers that speak Arabic, Pashto, Dari, and/or Swahili are especially desired.
Freeze4Food Coordination/Planning Team
We are seeking 2-3 volunteers to join a spirited, collaborative team to put together March 4, 2023 Freeze for Food (F4F).  F4F is a walk/run event sponsored by Returned Peace Corps Volunteers-Madison which donates all proceeds to Open Doors For Refugees. The coordinators meet once a month (often via Zoom) to plan sponsorship, promotion, and event details.  This is a merry way to meet movers-and-shakers who work behind scenes to make things happen.  Bring or strengthen your skills in event organizing, media, fundraising, and community outreach.  Easy time commitment until weeks just before F4F, when pace, stakes, and excitement escalate. Check out event website: rpcvmadison.org/cpages/freeze-for-food. The first meeting will be in August 2022. 
Background Checks
To maintain the safety and security of the populations we work with, all volunteers who are 18 or older and will have direct contact with refugees or sensitive information must complete a background check. We contract with Sterling Volunteers, a secure online agency, to perform all background checks. More information about Sterling Volunteers can be found on their website: www.sterlingvolunteers.com. Individuals involved in the transportation team are required to undergo an additional driving record check, which is done in conjunction with the background check.
---
Other Ways You Can Help
Please email OpenDoorsForRefugees@gmail.com if you think you can help in any of the following ways!
(or if you have any questions)
Employ Refugees
Greatest need: Entry level positions for persons with limited English proficiency.
Partner With Us
If you or your group or organization would like to discuss a joint project or event, we would too.
Provide Housing
If you own rental properies, we'd be happy to start a conversation.
Legal Assistance
Do you represent a law firm that would like to work pro-bono for refugees in need of legal assistance?
Advocate
One of the best ways to help Open Doors for Refugees is by advocating for refugees and their rights. You may read Open Doors' response to President Trump's executive order here.
Here are some great resources to learn about advocating for refugees the local, state, national, and international levels.
---
Thank you for your interest, support, and engagement. We hope that you find any involvement with Open Doors for Refugees to be a gratifying and enriching experience.