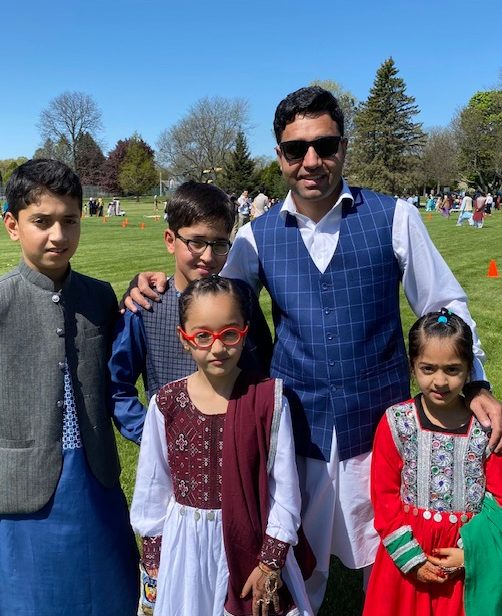 Aziz and his family arrived in Madison from Afghanistan in 2015. In 2021, thanks to his proficiency in English, Dari, and Pashto, he was chosen to work as an interpreter at Fort McCoy's receiving center for Afghans who were fleeing due to the U.S. military's sudden departure.
Aziz was central to the movement of 12,600 Afghans — men, women, and children — into and out of the U.S. Army's temporary facility near Sparta, Wisconsin. As with any large, new program, refugees endured stress and disorganization. Families, separated into living partitions by hanging sheets, complained about the noise. All were anxious about their new homes-to-be. "So I was very happy I could be there," said Aziz, "helping both nations."
As Fort McCoy closed in February 2022, Aziz and his family left Wisconsin for southern California to be near an uncle and cousins and to enjoy warmer weather. Now working in medical translation, he is considering a job and possible business opportunity in Virginia.
Read Aziz's full story here. To receive more stories like this over email, subscribe to our newsletter.