Community gathers together at Olin Park
On July 9, refugee families, OFDR volunteers, and other community members gathered at Madison's beautiful Olin Park for Open Doors for Refugees' annual summer picnic. "One of the things that we like about having this annual picnic is it's a time for everyone to come together," Sallie Pisera, an event organizer, said.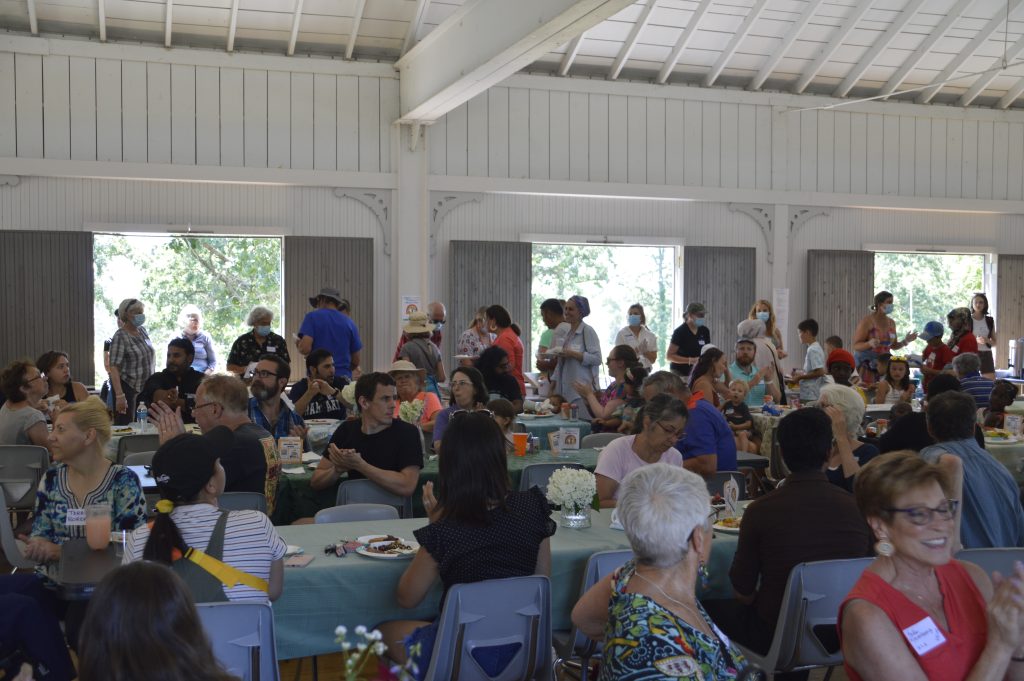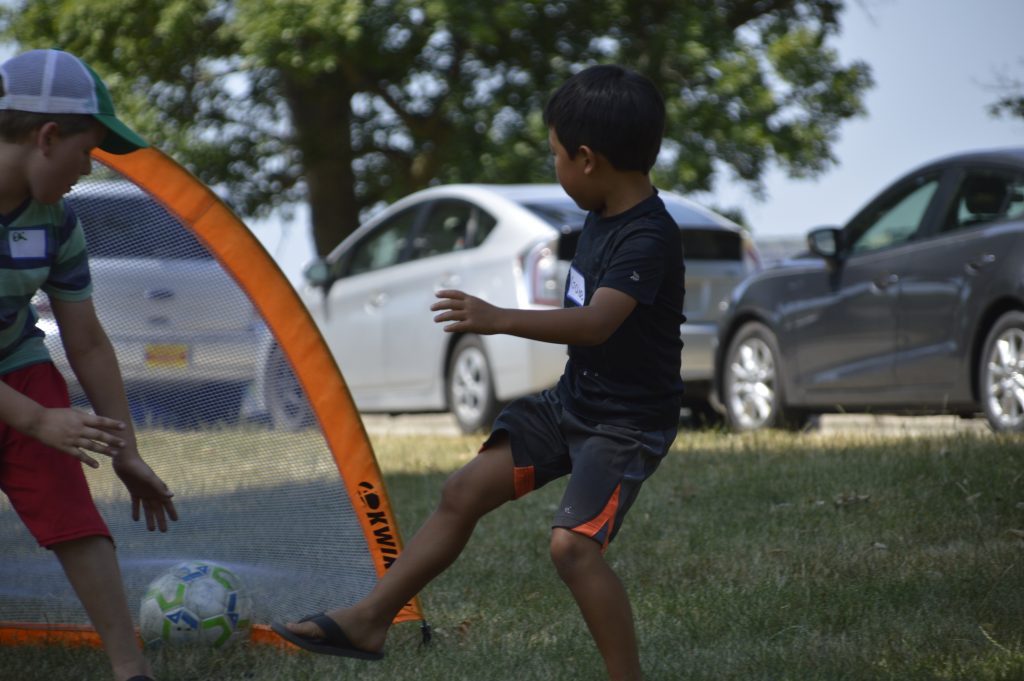 Gloria Hays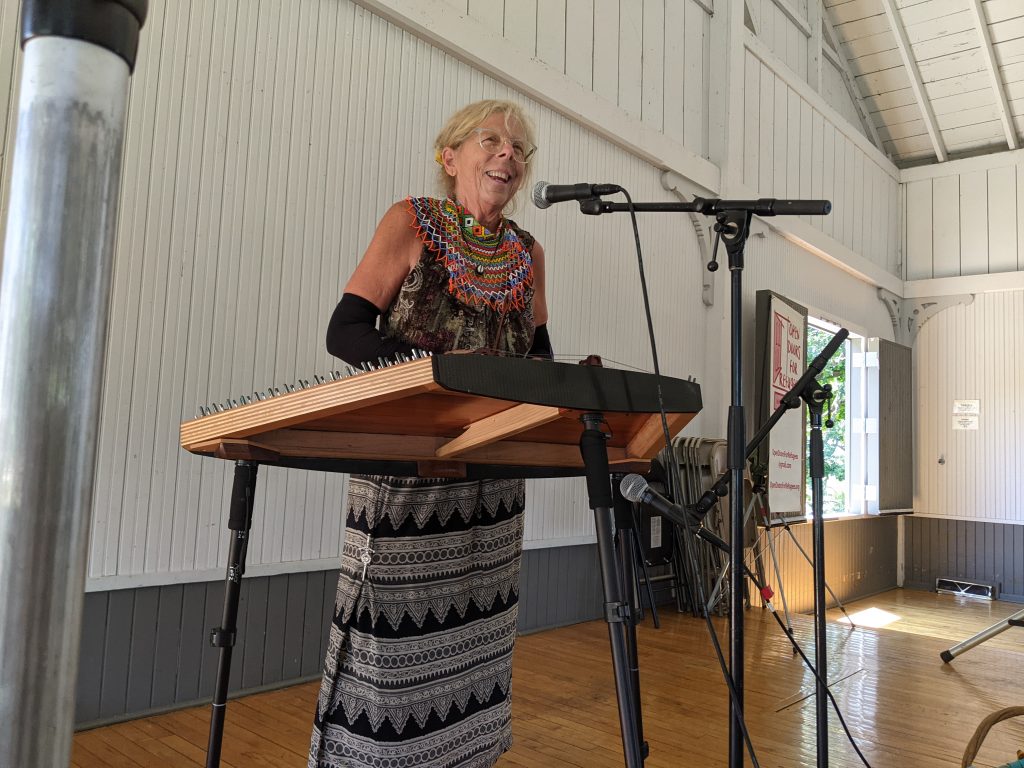 DJ and musician Gloria Hays kept things moving from the start with a playlist of international music.
She then led an interactive session of international music. Early attendees were able to take part in the music-making.
Koffi Zoe Dogbevi
Attendees danced to performances by Ewe (Togolese) drumming master Koffi Zoe Dogbevi and his crew.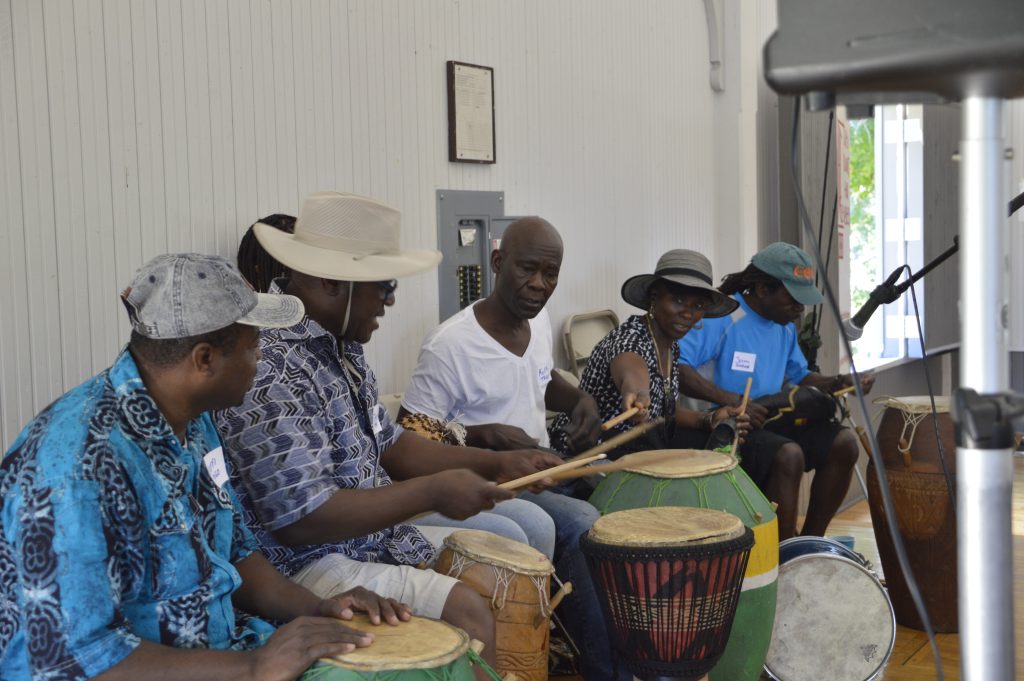 Yid Vicious
Klezmer sensation Yid Vicious performed the outro to the picnic.
Pictured from left to right are Kia Karlen, Bob Jacobson, Geoff Brady, Greg Smith, and David Spies.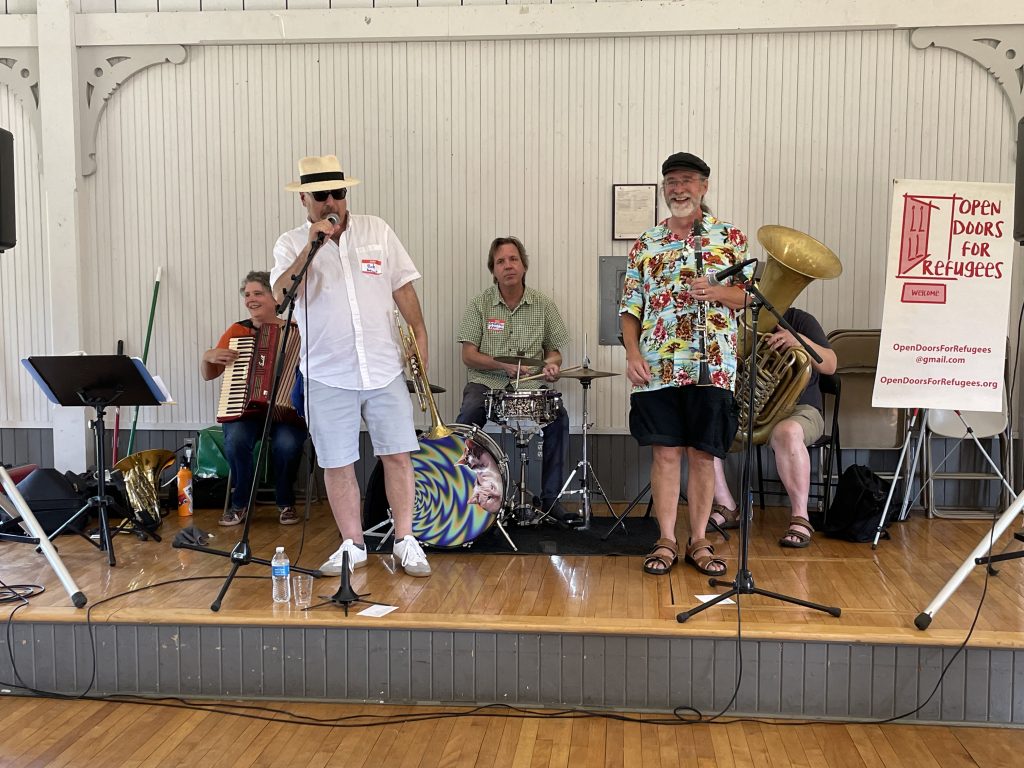 Activities and Food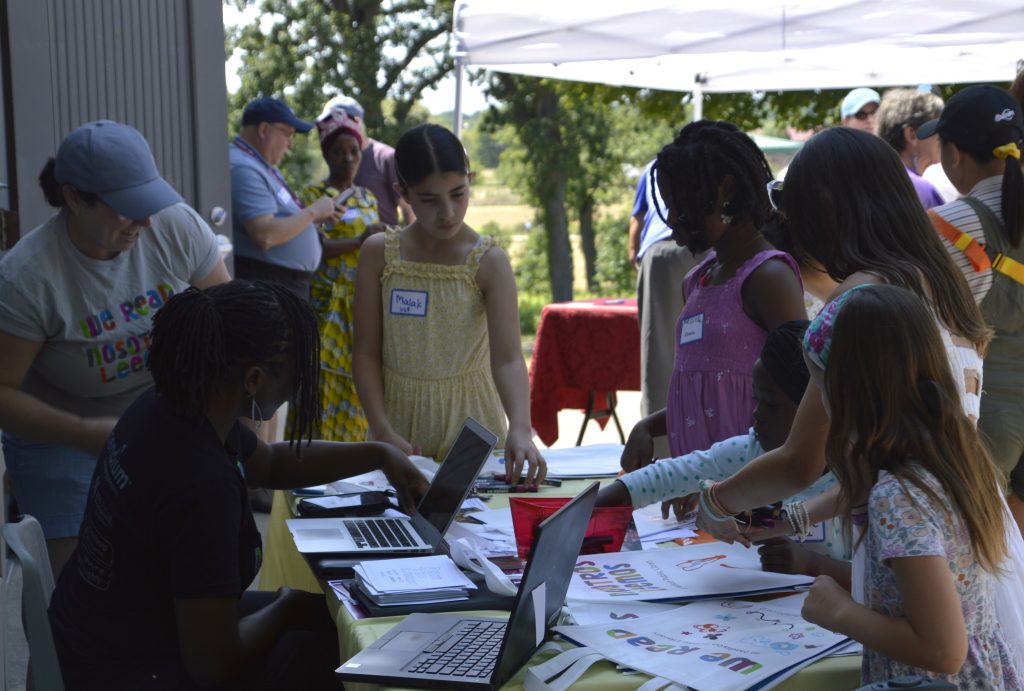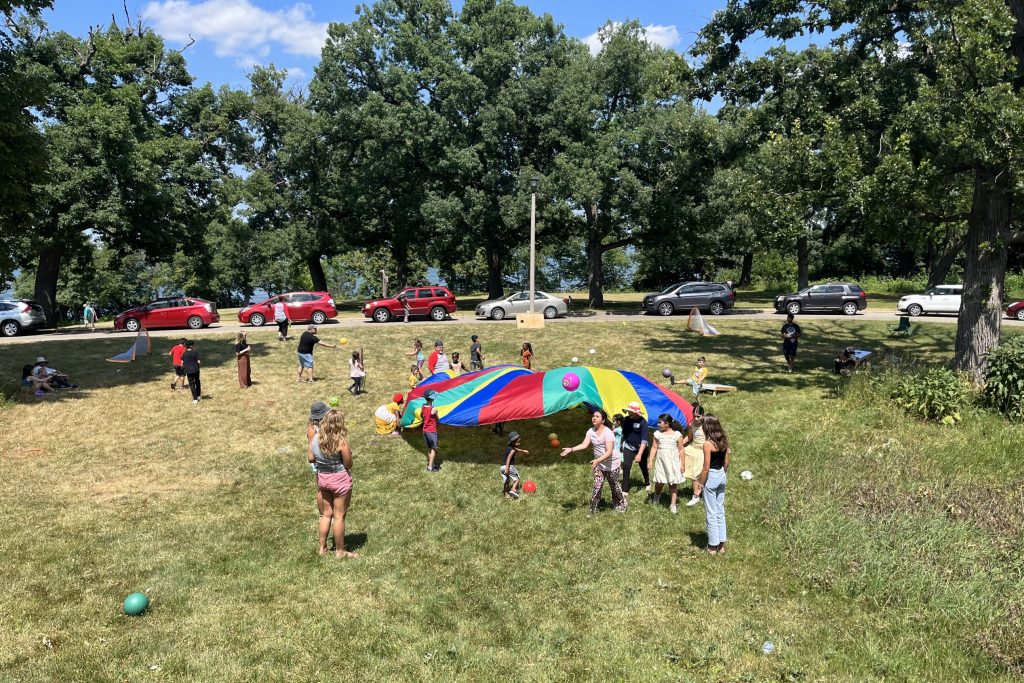 Attendees enjoyed potluck dishes as well as foods donated by local businesses including Origin Breads, Reverie Baking Co., Glass Nickel Pizza, Ian's Pizza, Bloom Bake Shop, Madison Sourdough, Willy Street Co-op, and Festival Foods.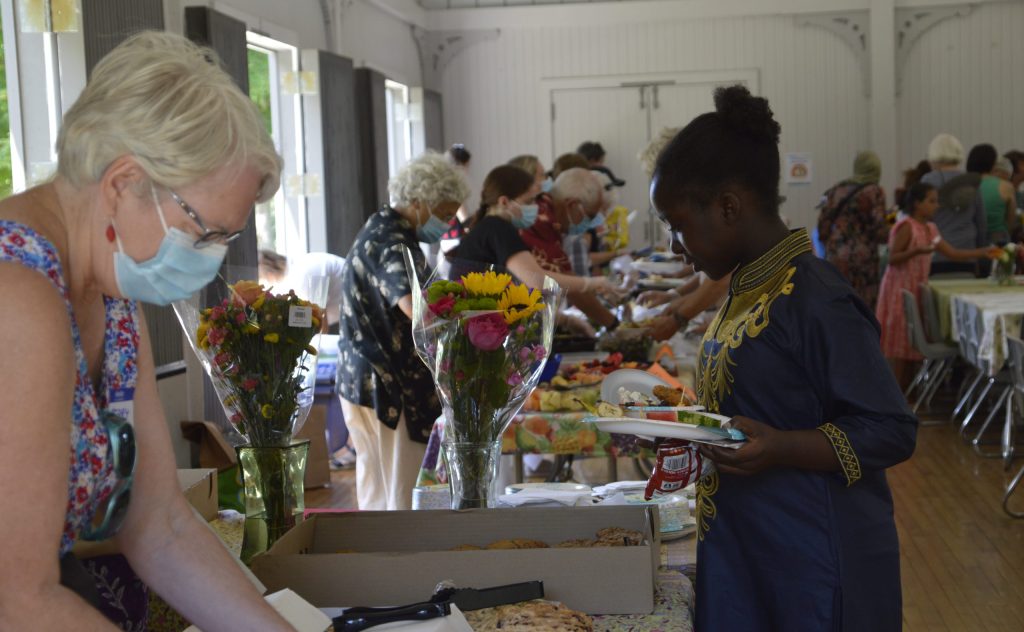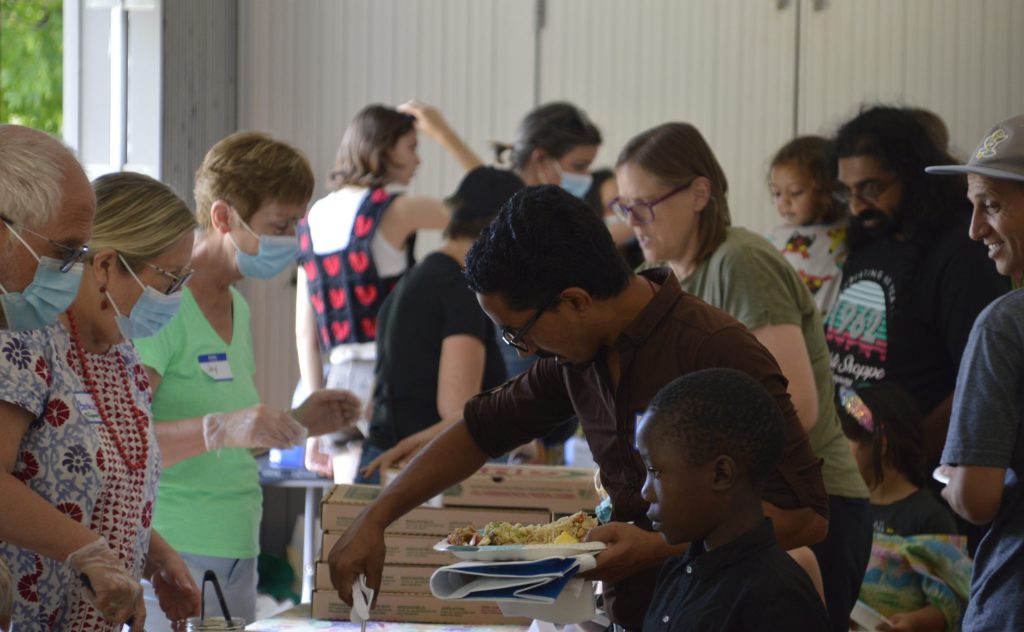 Reporters from WKOW and WMTV were on hand to cover the event.
Ken Baun, a founder of Open Doors, accepted flowers and gave a speech.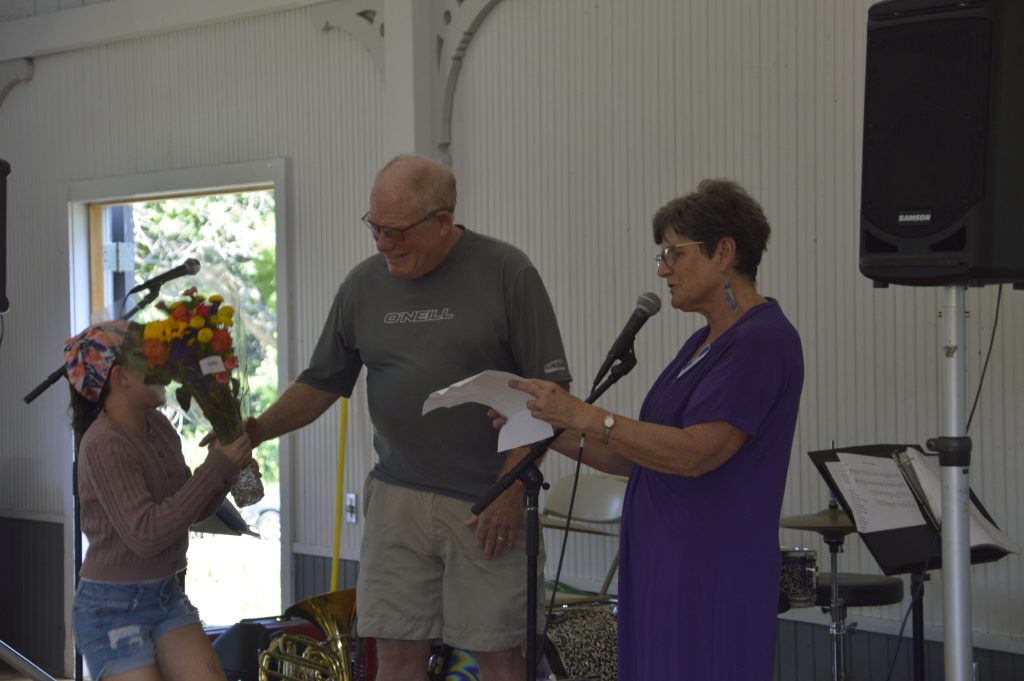 ---
Photos contributed by Will Spetz and Merilee Sushoreba.